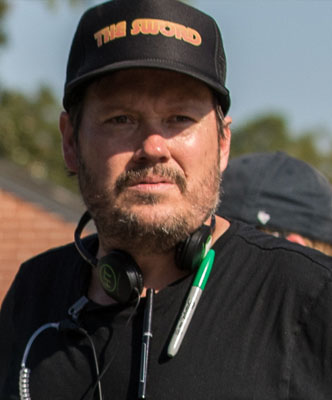 CHRIS DANUSER
(Co-Writer / Co-Director / Executive Producer)
A long-time performer Chris Danuser decided many years ago his creative spirit is best-served writing. Most inspired by the literary work of fellow Milledgeville, Georgia native Flannery O'Connor, Chris' stories investigate the darkness hidden in all people and their redemption at the hands of profound choices or mystical grace.
Before taking up the pen Chris acted on screen and stage in New York City where his characters ran the gamut from the romantic to the evil to the quirky. Years of avoiding being typecast married with his process of working, i.e. writing tedious background stories for all characters, has greatly informed his screenwriting. Currently, Chris specializes in scripting compelling narratives for interactive educational technology at Cognotion, Inc. He's written and directed for New York University College of Nursing, The Estee Lauder Companies, Signature HealthCARE, Center for Talent Innovation, and Spectral Capital Corporation. He has worked closely with NYC production houses Kwinty, Third Space Creative, and Boom House. Chris' filmmaking partnerships include Academy Award nominee Matthew Marshall (Passage), Multiple award winner Casey Clark (Off Season, The Mistress, Kink, Inc), casting director Pat Golden (Platoon, Blue Velvet, The Killing Fields), and filmmaker Jason Winn (The Fat Boy Chronicles). Chris lives in Maplewood, NJ where he loves grilling, gardening, and doubles tennis with his wife and two children.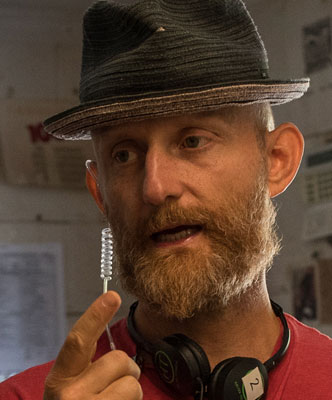 CASEY CLARK
(Co-Writer / Co-Director)
Casey has been a professional actor and director in New York City for twenty years starring in independent films, theatre, national and international T.V. commercials. He studied Directing with the legendary teacher Wynn Handman and has cultivated a unique way of working with actors. He has also worked as a film editor (team) for many years for such clients as PBS, Flickerlab, IFAW, and others. In 2001, Casey's psychological thriller, "Off Season," won Best Directorial Debut at the New York International Film/Video Festival and the HBO Audience Award at the Provincetown Film Festival. "Off Season" was also represented at the Cannes Film Festival Market in 2001. While working in Sweden, Casey made the short film, "The Mistress," which premiered at the Sonoma Film Festival. His darkly comedic T.V. pilot, "Kink, Inc." picked up another HBO Audience Award as well as the Grand Jury Prize at the W.H.A.T. Filmmaker Takeover and Best Short at the New York Kink Festival. Chris Danuser and Casey have collaborated on commercial projects and on narrative film projects for Cognotion, Inc.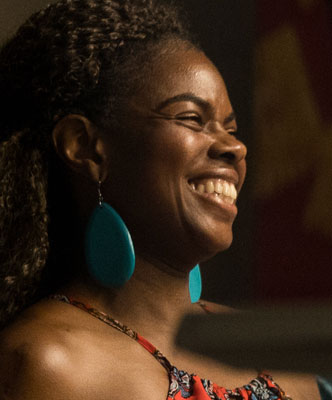 TRENESA DANUSER
(Executive Producer)
Trenesa, a.k.a. Tre is a communications and marketing rock star with vast experience at multi-client advertising and public relations agencies in New York and Boston.
Most recently, Tree served as Vice President, Global Communications + Strategic Alliances for Origins Natural Resources and Darphin Paris, divisions of The Estée Lauder Companies. For 15 years, Tree's strategic communications acumen and creativity led the brand's global media and digital interactions for many of its most groundbreaking products including Dr. Andrew Weil for OriginsTM and Origins OrganicsTM, the first prestige, multi-SKU beauty line with a USDA organic certification.
To further increase awareness of sustainability initiatives, Tree conceptualized the Origins Rocks Earth MonthTM concert franchise featuring Grammy-winners Macy Gray, Gavin Degraw, and Train, and other established and emerging musical artists. The Origins Rocks franchise was quickly adopted and executed in Europe, Korea, and Mainland China with locally relevant artists.
She has also led sensitive crisis communications strategies; most notably negotiations with indigenous producers in Central America for a locally-sourced haircare ingredient in partnership with UN liaisons.
Tre began her career as an investigative reporter (team) and producer for TV and radio in Florida. She also worked for several years as a Director of Communications and National Public Affairs "Rapid Response" Specialist (working closely with Elizabeth Dole) for the American Red Cross as a literal "Storm Chaser".
Tre serves on the Board of Directors for eWomenNetwork Foundation, Collegiate Consistory, and College Summit. She is a sought-after public speaker on professional women's and mentoring forums. Tre has been featured in an array of consumer and trade publications from Harper's Bazaar, Self, WWD to PRWeek. A former Network Journal "40-Under-Forty" and Black Enterprise Top Women in Advertising honoree, she lives in the New York City area with her husband and two children.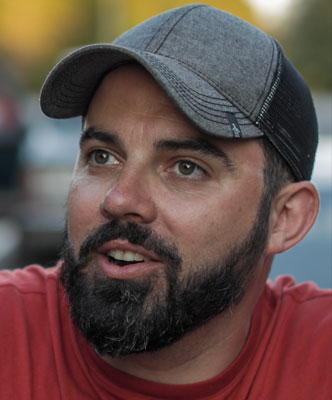 Jeremiah Bennett
(Producer)
Jeremiah is an international award-winning movie and television producer. His passion for media started young, and at thirteen he began running sound and lighting at his local church. During his early career, Jeremiah produced many award-winning indie films that have been featured in festivals around the world. Over the last few years, he has worked on shows for international television networks including Al Jazeera, WEtv, Discovery Channel, and Food Network, and the corporate team at BET Networks. He was a producer for TLC's hit reality series Here Comes Honey Boo Boo. He also produced the feature films "Rich Boy, Rich Girl" and "Crimes and Mister Meanors". Jeremiah is the vice-chairman for the Atlanta chapter of the Producers Guide of America and a member of the Television Academy. He founded and serves as president & chairman of the board directors for the Milledgeville Film Festival. Currently, Jeremiah serves as the executive producer and CEO of Glass Door Studios.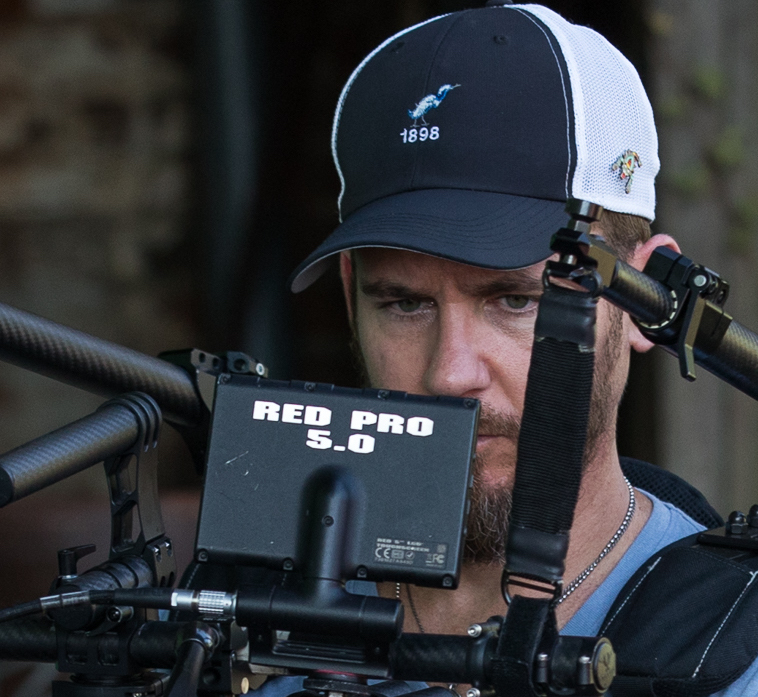 Peter Mychalcewycz
(Director of Photography)
After shooting (team) his first short film and realizing he could never do anything else, Peter moved from the tiny island of Key West, FL to New York City ten years ago.  With no connections in the industry and no formal training he started working on films and commercials for free, then for little, then for a little more.  He now counts Oscar and Emmy-winning directors amongst his closest collaborators.  Peter's a gifted cinematographer at home on feature documentaries like "Los Bomberos (The Little Firemen)" and the upcoming "Mudflow" by Oscar winner Cynthia Wade as he is on the Clio-winning Dove Beauty "Selfie" campaign. With a love of motivated, dynamic camera movement and a strong preference for using natural light whenever possible, Peter provides raw, beautiful renditions of people, places, and things.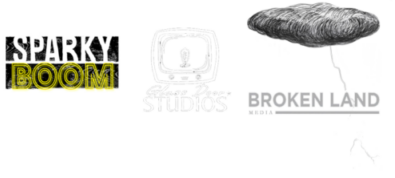 Copyright © 2021
SparkyBoom LLC